Now On!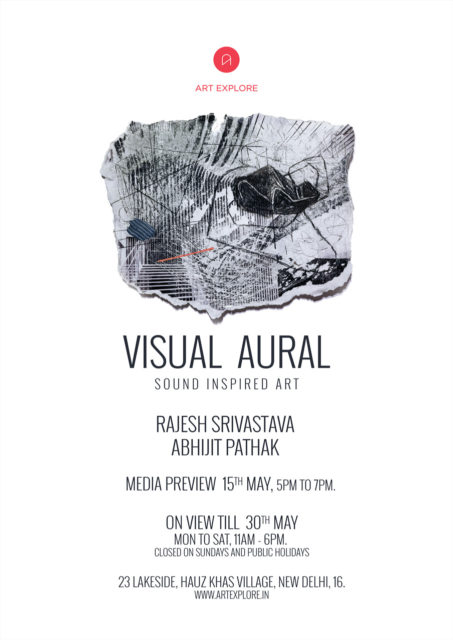 Art Explore presents 'Visual Aural' a show inspired by sound.
A unique collaboration of Visual art inspired by ambient sounds of daily life.
Art Explore is delighted to present popular contemporary artists Abhijit Pathak with his abstract line drawings and Rajesh Srivastava creating figurative works, both inspired by sounds they encounter daily aiding their exceptional visual works in multiple dimensions. A live drawing session will give the viewer a different perspective and a glimpse into the mind of a master artist creating his works. From the sounds of Chandni Chowk to the din of souq's of the Middle East both create an atmosphere that compliments their art and enhances the experience for the audience.